Be a part of the technology revolution with the team you can call your own and let's develop your business technology success together.
One Source to Solutions
When looking for a qualified business and technology development partner, you have to make certain you find problem solvers. Velvetech has over 70 full-time employees in offices throughout the world, including developers, analysts, project managers, and support specialists. In addition to that, via a strategic partnership with the $297 Million CFT Group of companies, Velvetech provides access to a global pool of 1,400 specialists ready to assist you and your business.
Our team is focused on helping organizations grow their business and achieve their full potential. Find out how we deliver results and transform our clients goals to IT business success.
Start Your Project
Who We Are
Team-Minded Professionals

The Velvetech Leadership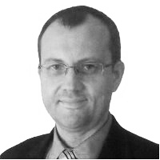 Yuri Yushkov
Principal
Leading the team is a passionate and entrepreneurial technology solutions expert.
Eugene Bryukhov
Director for Projects
Making sure your project tasks are monitored and accomplished on time and on budget.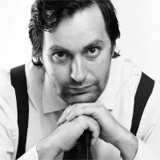 Gregory Entin
Director of Software Development
Completing all technical action plans and ensuring product success and quality.
Contact Us Today
Contact Us Today
Let's get started!
We are eager and ready to talk to you and review your next business success, contact us to get started and discover our holistic approach to technology.
IT and Business Solution Services
Custom Software Architecture
Systems Integration
Process Management