Technology Race in High-Frequency Trading
To stay on top of the market landscape, where high-frequency trades are executed in nanoseconds, financial market players have to continually invest in faster software, lower latency networks, and hardware solutions with better performance. The ability to minimize the delay between incoming market data and outgoing orders is crucial.
High-performance computing
Ultra-low latency networks
WHY FPGA HARDWARE
Achieve High Performance with FPGA Hardware
FPGA-accelerated hardware is the last word in the creation of IT infrastructures with ultra-low latency. Featuring parallel architecture and deterministic nature, FPGA chips can rapidly perform complex mathematical computations and exchange data with trading venues. Operating at the lowest latency even during market spikes, the hardware enables HFT firms to increase trade volumes and retain the leading positions in the financial market.
Hardware Implementation for Complete Tick-to-Trade Processing
Receiving market data
Message, symbol, and content-aware filtering
Data decoding and normalization
Order book handling
Trading strategy execution
Pre-trade check
Order generation
WHY YOU NEED A TECHNOLOGY PARTNER
Core Challenges of FPGA Project Implementation
Unique Design
The designing of FPGA-accelerated systems is a demanding task that requires considerable experience in both hardware and software development. Only a specialist can determine which algorithms would benefit from the hardware implementation and which should be kept in a software shell. When it comes to large designs, there also might be a need to partition them across several FPGA devices.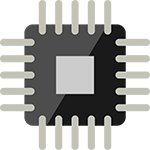 Low-Level Languages
The programming of FPGA hardware differs considerably from writing a software for a generic processor. The functions that take several lines of code in such common programming languages as C or C++, have to be explained in approximately 100 lines when it comes to Verilog and VHDL. Designing logic configurations for an FPGA chip, therefore, is not an easy task and has to be assigned to professionals.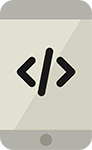 Expensive Team
Engineers that have excellent knowledge of Verilog and VHDL, the core languages used to program FPGAs, are a very scarce resource. Those who have experience in designing platforms for HFT and understand financial market specificities are even harder to find. But even if you manage to do so, the cost of an in-house team of these rare specialists could be a serious burden on your business.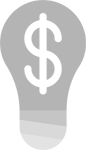 Numerous Vendors
The FPGA-based platforms have already been introduced into various industries. Following the boom in their application, vendors started offering dozens of FPGA chips. Finding the right one for your concrete project is important for achieving the desired results. Considering the high price of the hardware, the wrong choice can also cost a lot.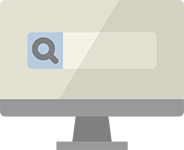 WORK WITH EXPERTS
Entrust Your FPGA Project to Proven Technology Specialists
A high degree of expertise in the financial sector and FPGA-enabled hardware design makes Velvetech a reliable technology partner for HFT firms. Saving on building in-house FPGA teams, you can fully rely on our engineers, being confident in the timely implementation of your project.
IT Infrastructure Analysis
By analyzing the IT system currently in place at your company, we identify both software and hardware performance bottlenecks. Our experts then find the ways for latency optimization in the problematic areas. Among others, this may include acceleration of algorithms, removal of unnecessary interfaces, and consolidation of platforms.
System Architecture Design
The designed by Velvetech FPGA-centric architecture offers outstanding operational efficiency. Based on the chips from the market leading vendors, it provides higher density, lower power consumption, and faster implementation. By adjusting our innovative architecture, we are able to create a custom solution that perfectly meets your specific business needs.
Algorithm Implementation
Adopting a hybrid approach to the latency optimization, we develop solutions that combine the advantages of both the hard CPU cores and programmable logic. The majority of trading algorithms in such platforms run on FPGAs but under control of more complex and intelligent algorithms on a host system.
Solution Integration and Testing
We carry out a seamless and error-free integration of your FPGA-based platform, ensuring high-speed connectivity between the chip and other components of the system. To guarantee the high quality and efficient operation of the solution, we subject it to thorough testing at each stage.
Our Expertise


Languages
Verilog, System Verilog, VHDL, OpenCL
Connectivity
10G, 40G, 100G
LET'S TALK
Get in Touch with Us!
For FREE project consultations and estimates, simply contact us with the form below and an expert will get in touch with you as soon as possible.