Let Your Business Needs Meet Digital Transformation
For over 15 years Velvetech has been helping healthcare and pharmaceutical companies with digital solutions. We offer consulting, design, and development services to beat operational challenges, reduce errors, and optimize the quality of medical care. We learn what the Healthcare Organization business needs exactly are and provide highly qualified project teams to deliver customized software and integration solutions that meet those needs 100%.
---
IDENTIFY BUSINESS CHALLENGES
What Really Matters in Healthcare Digital Transformation
Operational Efficiency
Reducing Readmissions
Intelligent Workflow Automation
Handling Data from Different Sources
Strategic Approach
Care Coordination
Increasing Patient Engagement
Actionable Analytics
Regulatory Compliance
Interoperability
HIPAA
PCI
our approach
Our Industry Expertise Allows Us to Deliver Powerful Software Solutions:
Practice Management Systems
Velvetech has a strong experience in building multifunctional Practice Management Systems. Our solutions improve the operational efficiency of medical and dental practices. We deliver complex PMSs to automate the most important processes, including appointment scheduling, task management, and VoIP Call Center Phone System integration.
Medical Billing Solutions
We significantly enhanced CollectStream, our patient payment and revenue cycle management system for hospitals, medical and dental practices. To provide the best-in-class solution, we focused on HIPAA and PCI compliance requirements and integration with leading EHR/EMR systems.
Post-Acute Care Coordination Solutions
As a part of a comprehensive healthcare product suite, Velvetech has developed web and mobile apps for post-acute care coordination. The solutions allow care coordinators track and manage patients' data between post-acute care settings and schedule surveillance.
Continued Medical Education Platforms
Velvetech has an accomplished list of delivered CME projects in the healthcare field and has worked with a number of distinguished medical organizations and societies. We specialize in helping organizations improve their E-Learning curriculum with the advantages of digital technology.
Insurance Verification
We have proved our excellence in insurance having developed a software tool for verifying medical insurance eligibility. The solution saves the time of healthcare practitioners and administrative staff by automated verification of patient insurance information and coverage for the medical service being provided.
testimonials
What our clients say
"

Healix, Inc.
"
My Company has partnered with Velvetech on 30+ projects since 2001 and they have consistently exceeded our expectations in design, delivery, and product performance. They bring extensive IT and programming knowledge to our discussions and the team consistently maintains the highest level of customer service and focus.

MedED Architects
Our Clients and Partners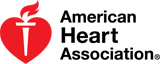 LET'S TALK
How to Get Started
Our specialist will contact you to schedule a personalized consultation within one business day.
Velvetech offers complimentary consultations; after which, we will provide you with a proof of concept in just 3 days, an accurate outlook of the cost and timeline of your project and a competitive estimation, and an assembled team — ready to start your project within 7 days.

Proof of Concept in
3 DAYS

Start Project within
7 DAYS
Apply For A Consultation Today!