Are you an app owner or you intend to create one soon and you are wondering: Are app updates important? What about the frequency of updates? App owners are free to make updates available whenever they want, but then when is the best time? There is also the question of what should be done and what parameters to follow.
Number of Apps Available in App Stores in 2019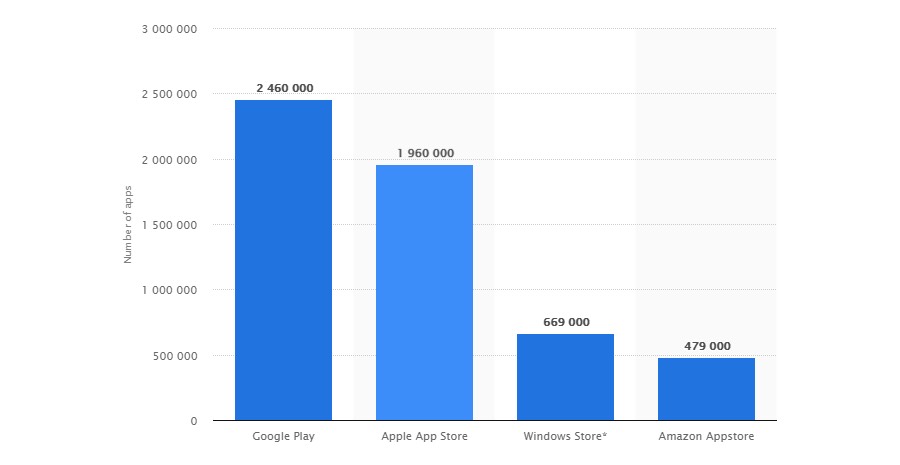 The number of apps available for download in leading app stores as of the second quarter of 2019. As of that period, Android users were able to choose between 2.46 million apps. Apple's App Store remained the second-largest app store with almost 1.96 million available apps.
Source: Statista 2019
Our lives as modern humans have been greatly improved thanks to mobile applications. The mobile technology industry has provided an app for almost any type of task you could be indulged in. Hence such apps must be up-to-date for better use.
At the same time, the number of mobile apps is still on the rise. Every single app available on the app store is competing for user attention. Thus, they are always in the need for updates.
Why is it Necessary to Update Apps
Having understood why we can't separate our lifestyles from the use of mobile apps, we need to also understand why the apps must be constantly updated. The basic truth and foremost reason for updates is the fact that it can improve the user experience. However, there are other vital reasons.
Bracing the UI and UX
Whenever you discover a more engaging way of interaction between the user and the app, it's time to plan an update. In some cases, this overhaul can be just for some parts of the app. Sometimes the entire user interface and user experience of an app can be refreshed.
An update, in this case, leads to more convenience and increased engagement in the use of the app. Frequency in updating your app will keep it relevant and up-to-date. It makes your users know that you care about them. This is because every new update will include new feature releases that provide a smooth user experience.
Promoting and Marketing
The updating of apps has the considerable advantage of a marketing tool for app owners. Consumer awareness of your product or brand is the key here.
With the increase in the number of apps present on a user's phone and other devices, frequent updates can trigger an app to receive more mindshare compared to other apps. Publishing frequent updates serves as a reminder because it turns up with notifications on the App Store or Google Play store list.
Increasing the Userbase
You can build a trail of loyal users from your app updates. That is if the updates contain bug fixes and new features that users may have requested. The frequency of your app updates reflects your commitment to meet user needs.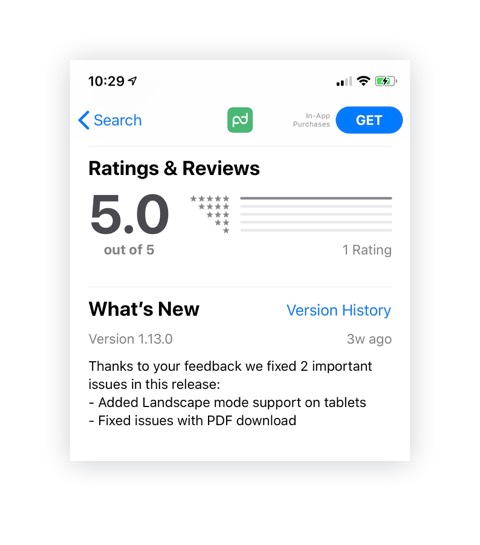 Overall, the satisfaction and loyalty of your current users directly reflect on their engagement with your app and brand. Furthermore, happy users attract more new users to your app. This is another marketing advantage.
Communication between Developers and Users
The app update is a medium of communication between a developer and the user base through the release notes. Although release notes are often ignored by most users, some nerds and geeks always read them carefully, and it benefits them.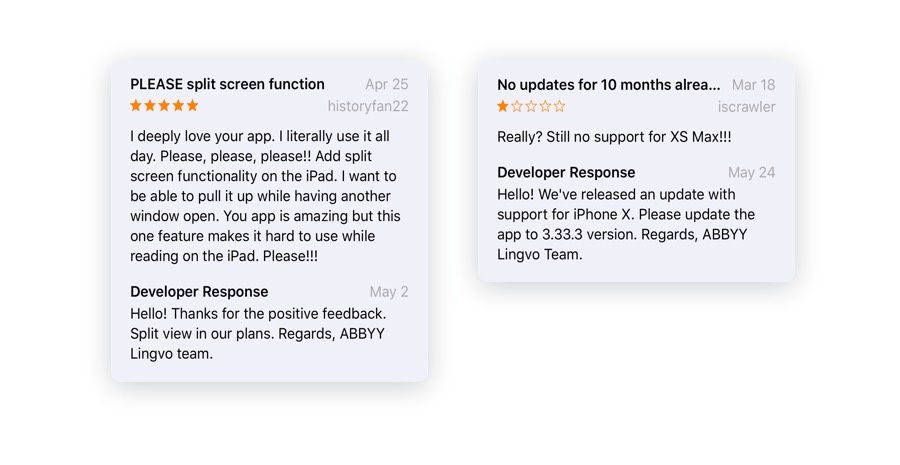 Their feedback on your update won't keep you waiting. Just check out the reviews on the app store. Unlike the release notes, ratings and reviews are frequently viewed by all users. Thus, a good app update can attract more new users. Also, consider that updates can be used to renew your user terms and conditions.
Bug Fixing, Improvements, and Stable Performance
The aim of an update might be to fix bugs, but new features and bug fixes can be released together. The usual practice is to pay more attention to updates that keep the app more stable.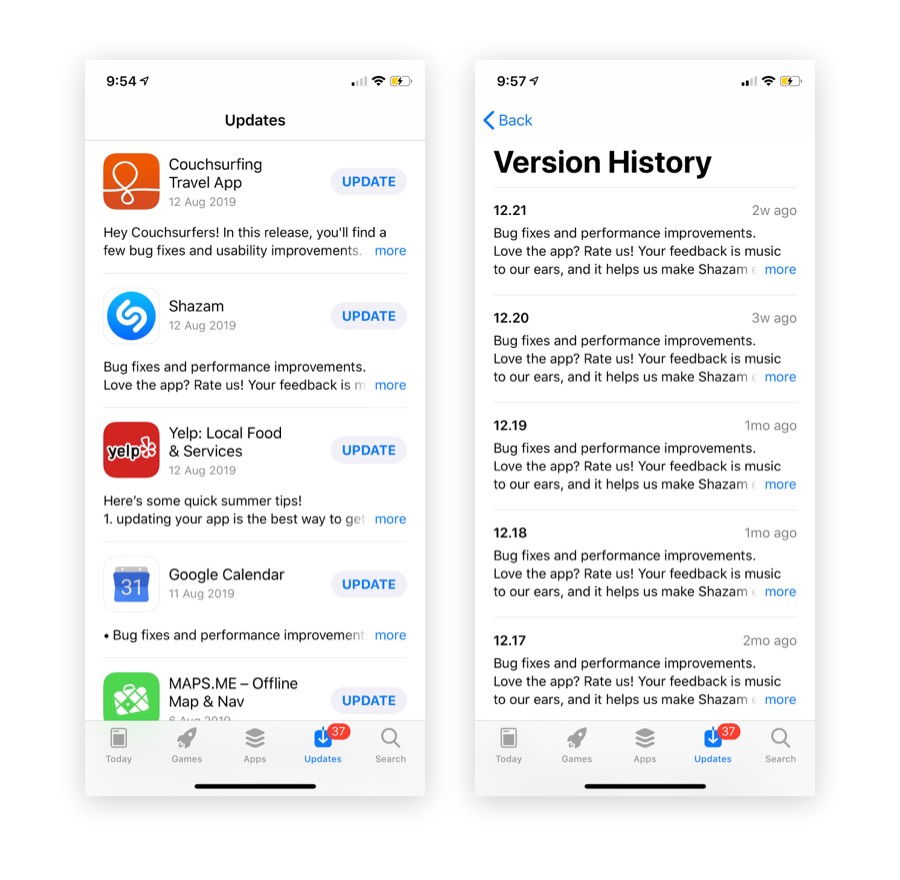 Leading apps with large user base have bug fixing updates more often. These mainstream apps are frequent with improving and stabilizing user experiences. Commonly, app updates with the occurrence of once a week or every fortnight are mostly bug fixing.
Prove of Activeness
Without updates, app users can be under the assumption that an app is no longer active, and that's why it has not been managed. To keep away the feeling that the app has been dumped by its developers, an app must be constantly maintained by regular updates. This might also keep them away from migrating to other competing apps.
Support of Latest OS Features
New features allow apps to do have new capabilities after every major mobile OS release. Each time Android and iOS put up a new feature, apps generally need to be updated in order to catch up. An update will help the apps to have access to the new software and hardware feature sets introduced by the manufacturers.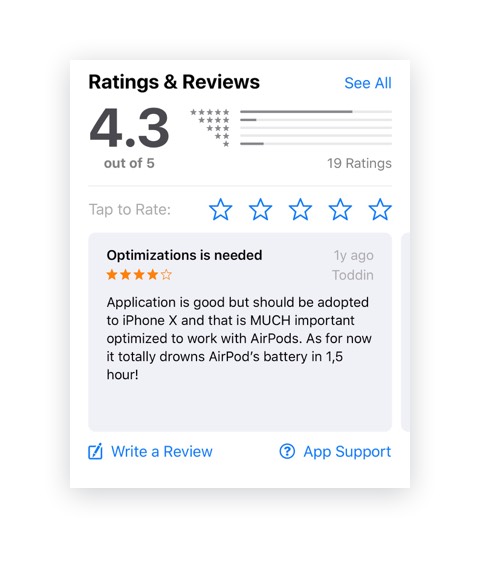 Not too long ago, the two tech giants had words for mobile app owners. They are making efforts to make all apps to be compliant with the latest versions of OS and usable hardware. It was an emphasis on building up-to-date APIs that ensure a high-trust level of security and better performance.
"Apps may only use public APIs and must run on the currently shipping OS. Keep your apps up-to-date and make sure you phase out any deprecated features, frameworks, or technologies that will no longer be supported in future versions of an OS."
– Apple
Google required new apps to support at least Android 8.0 (API level 26) from August 1, 2018. From November 1, 2018, this applies to all app updates too.
Implementing the App Store and Google Play Policies
Google and Apple don't only approve what updates to be published. They also show some apps to the door. In recent times both the App Store and Google Play have been weeding out inactive, non-updated and non-compliant apps that have been lagging behind for a long time. This is to keep the app market sane and well regulated.
Apple stated in 2016 when it commissioned a cleansing campaign to dispose of "no longer useful" apps from the App Store:
"We are implementing an ongoing process of evaluating apps, removing apps that no longer function as intended, don't follow current review guidelines, or are outdated."
Google Play was not left out of the gig too as it is focused on making its apps comply with its latest privacy policy. Google stated:
"Google Play requires developers to provide a valid privacy policy when the app requests or handles sensitive user, or device information."
How Should My App be Updated
The more features you have in your backlog after the app release, the faster you will want to add those features in the upcoming updates. In this case, user feedback will significantly help to prioritize the list of features.
Updating your app must be motivated by important factors such as an understanding of your market, qualitative user feedback, and quantitative data. You have to balance all these factors mentioned against the rate at which you update your app.
Monthly App Updates
The top user apps are mostly updated weekly while other regular apps with average demand usually get at least an update only once a month. Thus, monthly updates of mobile apps serve as a minimal time for the frequency of updates.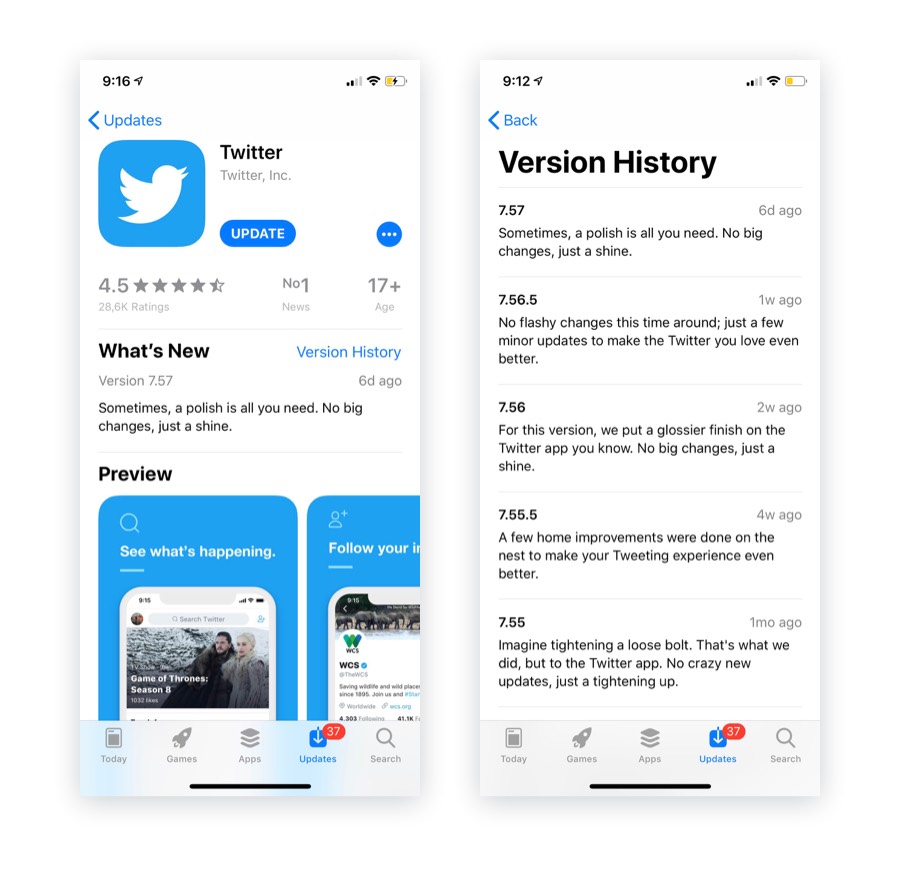 As an app owner, for you to have at least some level of competition in today's market, you must release updates for your app on a regular basis. Updating monthly guarantees your app to be up-to-date with the latest market trends and expectations. Without this, even if you have a great app trending now, it will become outdated in the span of months.
App Feature Release Updates
How frequently your app updates occur will mostly be driven by the types of features you try to tackle. The more features or the larger the feature, the longer it will take to get an update on to the devices of your users.
Some new features take more time to develop. It's advisable to focus on app features that take not more than two weeks or fashion them to fit this time limit.
Assuming you get to finish developing a new feature in a two-week development cycle, you still need more time to test for QA. Based on experience, the interval for store approval also takes some time. In total, you will be aiming at the four weeks' target. And that keeps you on the verge of a monthly update release.
For instance, you have a complex feature to release, and you need several sprints and a lot of hands-on-deck for it. Then you need to plan 2-3 updates in advance and balance this big feature release with bug fixing and small features updates.
Meanwhile, you need to expand your team or find a vendor with an adequate number of developers. Like it or not, a bigger team of developers has the potential to deliver multiple releases in a short time. The division of labor will help the developers cover a lot of technical tasks at once.
Need help with app maintenance?
App Update Based on User Feedback
User feedback is very significant, hence you must have various feedback channels for your users. To have more opinions, check-out other user comments from your competitors to enable you to compare user responses and reactions to a new feature before it is released. By this comparison, you can be sure of the value of an update and know if it will be likable by your users.
Observing trends in the feature requests of your users can be useful to make the next sets of updates. Always have a listening ear for complaints regarding your app. Sometimes the pre-release tests might not fish out some bugs.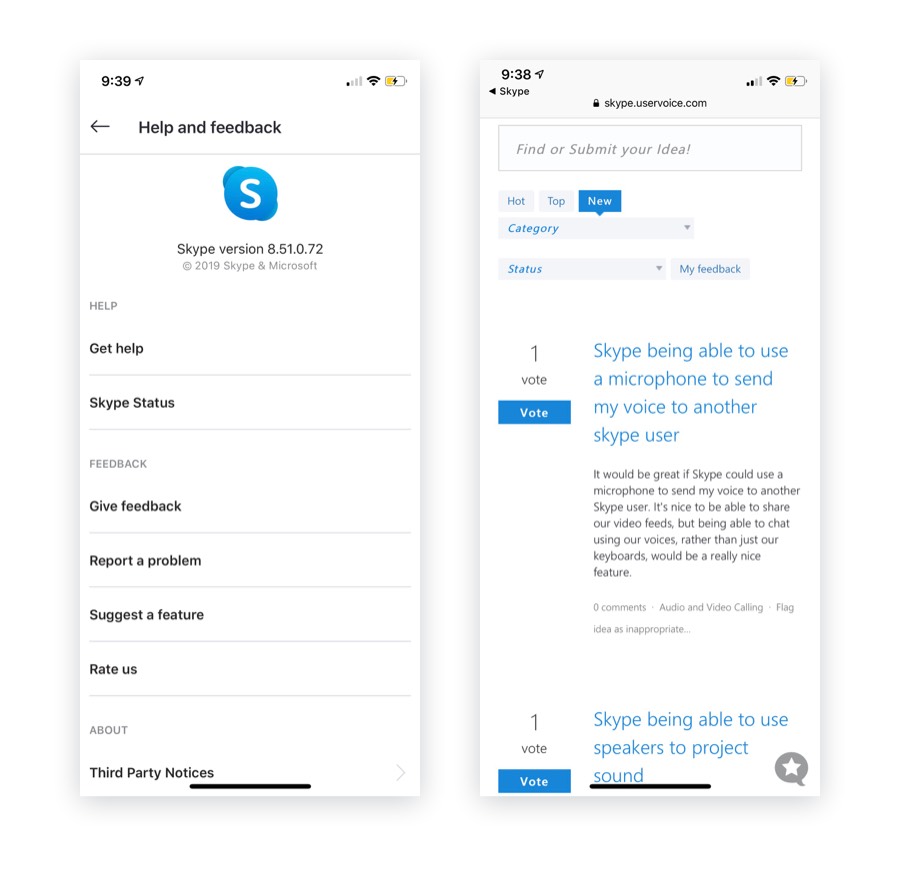 Reports from users can be the inspiration for the next feature update. Demonstrate interest in your customer's opinions by resolving issues quickly as users raise them.
In-app surveys and website polls can be a good avenue to figure out from your clients what features are appealing to them. The feedback from such surveys can be a pointer to potential new features for your app. The opinions from users can also help to get rid of redundant or old features you intend to remove by your users voting.
App Update in Line with your Milestones
One of the ways of determining when to launch update is to make it coincide with your app milestones. It could be some special event or the celebration of your release anniversary with a facelift for the app, it can motivate more user engagement.
Keeping updates to pace with your milestones is a fair timing to refresh your app and keep it in vogue. It also gives you the chance to make promotions and discount sales for in-app purchases. If your updates are spaced out across the apps milestones, you have a chance to consider larger-scale changes.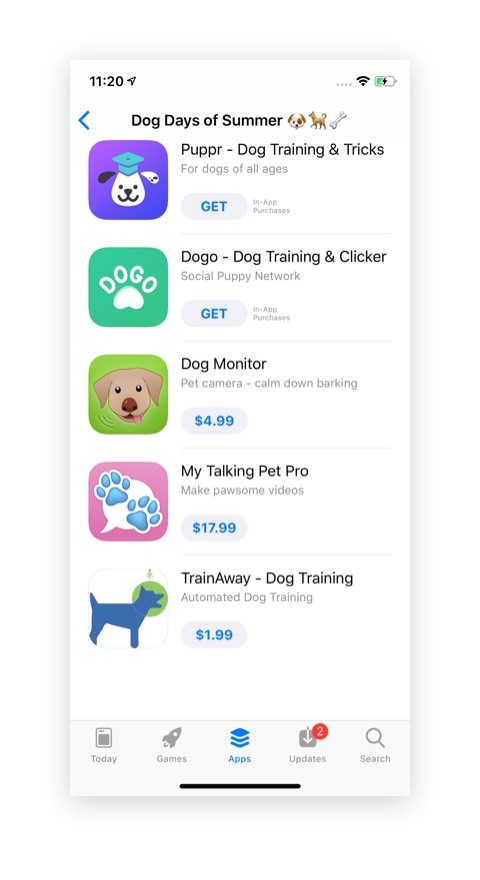 Rolling out your updates in pace with each new version of mobile operating systems is another tip. You can assess your app with every new Android and iOS release to plan new features and updates. You must make sure everything in your app is intact with the latest operating system and roll out the update right after the OS release.
Update as the Market Trends and Conditions Change
Apps will always evolve progressively with new updates. This is evident from the nature of the apps that we had in the past compared to what is obtainable today. Despite using factors like milestones and OS updates to dictate the best time for updating an app, we cannot ignore the present trends of the mobile app market.
Considering that the market trends are always on-the-go and rapid, developers must catch up by regular updates. Developers pacing with the market is the only way to stay relevant in the mobile app industry. You need to constantly source for market information.
Such info is available in the app store and market research reports. Look up feedback for both your app and that of your competitors. See the competitive edge for you and against you. With that, you will be able to tell what your users want next. The opportunities for you to improve your app are closely related to the changes and developments in the market.
Final Tips for App Publishers
Nothing will beat regular updates for your app, keep this fact in mind. Besides frequency, updates must be in tune with customer feedback and the latest market trends. All put together can drive the desire for your app and keep you competitive on app stores.
Take note that it takes 24 to 48 hours for the update to be made available for iOS devices and up to 24 hours for Android after an app has been submitted to the stores. On a brighter side, except for major changes, apps built with React Native can capitalize on OTA (Over-the-Air) updates. The beauty here is that OTA empowers developers to put out additional but rather minor updates and bug fixes. This can be done as urgent as they are needed, skipping the approval of the app store.
Usually, most of the leading apps have a roadmap that controls the frequency of updates starting from the release date, and it goes beyond. However, the lesser the volume of code, the lesser the bugs turnout. This, in turn, leads to fixing bugs faster and updating on time.
Are you in the need for worthy maintenance for your app or you are about to make a top app? Our team of business analysts and developers at Velvetech arise to such occasions with much dexterity. We have a highly competent team that covers a full product development cycle from research and planning to ongoing updates and maintenance. Contact us today to discuss your app.
Get the conversation started!
Discover how Velvetech can help your app stay up-to-date.