Dear Clients, Partners, and Friends,
With special gratitude, we at Velvetech want to warmly appreciate you. Providing you with business solutions has inspired us to attain success by delivering award-winning services throughout the year. There are so many things to be grateful for in 2019.
Thanksgiving Special: Up To 10% Off
It's a perfect time to celebrate the fruitful year with a new mobile app project!
Ramp up your in-house team with our talent or pick the full-service app development option.
Successful Product Launch
With many thanks, we announce our latest IoT product development for automotive industry. We are also grateful that the product we developed has earned a trophy in one of the nominations at the SEMA Show.
Opportunity to Accelerate
Velvetech is thankful for the partnership with Creatio (formerly bpm'online) in using cutting-edge technology to provide sophisticated BPM & CRM software solutions to our customers. We are grateful for experiencing more exponential growth and partnership in 2019.
Consistent Innovation
Velvetech is grateful for progressive innovation that our clients do, as we've developed an AI and ML-powered call analytics platform. The platform connects and functions with the RingCentral or KAZOO telephony, and also integrates with the Creatio and Salesforce CRM systems.
This conversation intelligence application highlights automatic transcripts, agent calls scoring, and reports, which completely transform the sales processes of a business regardless of the industry.
Achievements
Leading Marketing Automation Company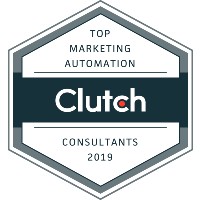 On our listing as a top leader among marketing automation companies by Clutch.co, Velvetech is saying a warm thank you to our clients that took time to drop feedback or spoke with Clutch analysts to provide a review of our services. We also want to appreciate Clutch.co for an independent, transparent, and detailed review.
Acknowledged by GoodFirms: Top Software Development Companies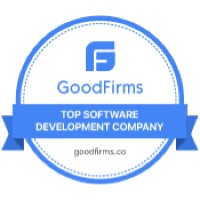 Special gratitude to GoodFirms for acknowledging Velvetech as a Top software development company in software production, mobile app development, and IoT development categories. GoodFirms is a research-and-review platform for B2B service providers. They focus on numerous listed companies for different service categories in the US.
Support and Networking
What will we do without the support of our partners in our various services such as Hardware Engineering Services, Smart Contracts and Blockchain Development, IoT Application Development, Mobile App Development, and Custom Web Application Development Services?
We are thankful for the moments in the year 2019 to catch up and network with our valued partners and new prospects at conferences and expos such as HIMSS19, bpm'online Global Tour, KAZOOcon, ITW, DIA 2019, and FIA Expo.
Thanks Again and Again
As we continue to expand our business relationships, we sincerely wish you success and growth. We also hope that you and your family enjoy a joyful holiday crowned with peace, this Thanksgiving, and in future years to come. As a token of our appreciation, please be sure to take advantage of our special holiday offer.
With many thanks,
Velvetech Team
Get the conversation started!
Discover how Velvetech can help your project take off today.