Looking for ways to streamline your sales process and close more deals? A powerful technology tool like CRM can help you achieve that with minimum effort. It serves you to centralize data, manage workflows, and monitor performance.
Once you've implemented a CRM platform, you have ample opportunities to automate the sales process, elevate productivity, and enhance business efficiency. Before exploring the ways of using CRM software to streamline your sales, let's take a look at why sales automation is important and how companies benefit from it.
Why Automate the Sales Process?
With numerous steps involved, the sales process might feel neverending and often challenging. However, automating this process reduces the time spent on admin tasks, increases the number of closed deals, and, eventually, improves the bottom line.
There are various sales technologies that help companies achieve greater results. No wonder that CRM is on top of the list. Below, we highlight the ways this type of software can support companies that decide to automate customer relationship management.
Benefits of CRM Automation
CRM platform allows you to automate repetitive tasks, eliminate manual work, and boost performance. It incorporates a variety of functions across sales, marketing, and service operations to help employees organize their work and lead teams.
Of course, every business can find a varied set of advantages in CRM automation for its sales and marketing operations. It will all depend on the chosen CRM platform and the company's needs and challenges. Yet, the list of common benefits usually includes the following:
Effective lead management
Increased sales conversions
Enhanced customer experience
Reduced manual activities and related errors
Better customer retention rates
Increased process transparency
Improved data consolidation
Facilitated marketing campaigns
See the case study of how an IoT startup Optimized Their Business Processes with a CRM
So how can your company use CRM automation to streamline the sales activities? We've picked 4 top practical ways for you to get inspired and apply.
4 Top Ways CRM Automation Can Streamline Your Sales Process
1. Increase Prospect Visibility in the Sales Funnel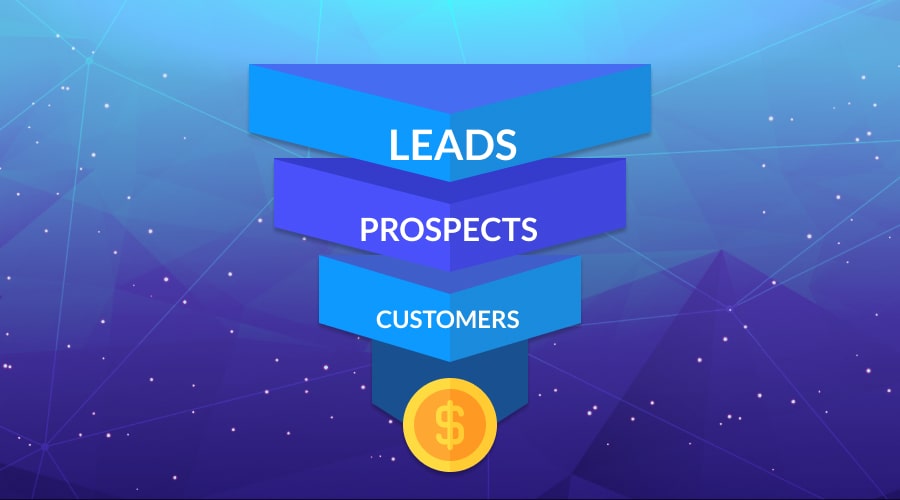 An effective sales process requires a structured and transparent approach. To successfully close a deal, your team of reps needs to know where every prospect is in the sales funnel at every certain moment. It's also essential to have consistent information on every lead so that any sales rep could access the data to bring the sales process to an end.
CRM offers maximum visibility on prospects, enabling you to store all data in one place and track all communications. It allows your team to see which lead has been contacted, by whom, and when.
On top of that, you can segment leads based on defined criteria and organize them according to your priorities. That means that your reps will have the right data to contact the right prospect at the right time.
2. Automate Repetitive Tasks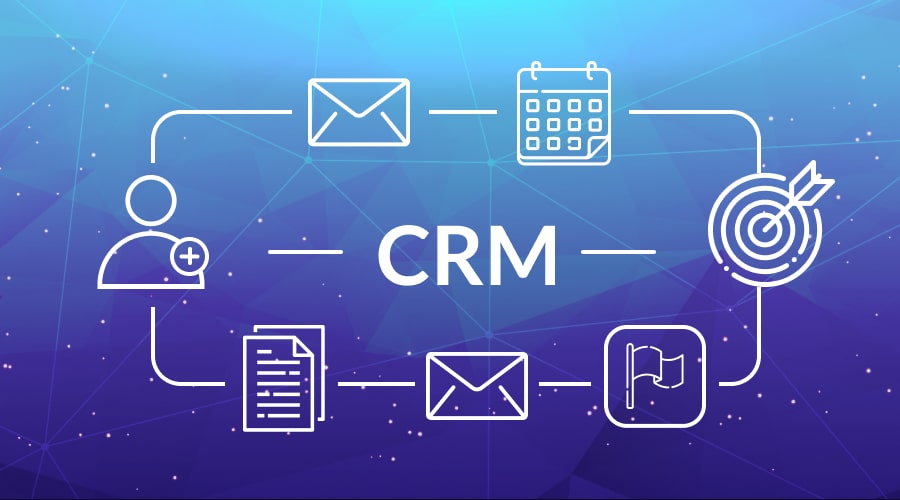 Generally, sales reps spend a lot of time on such administrative work as scheduling meetings, creating tasks, setting up reminders, running marketing campaigns, and handling follow-ups. While these activities are an essential part of the sales process, their optimization results in more tangible outcomes, leaving more time for what's most important — customer communications.
That's when CRM integration with other business systems comes in handy. You can easily automate repetitive and manual activities to enhance sales efficiency and eliminate possible errors.
Read how CRM Integration with Accounting and Mailing Software Automated Sales Processes of an IT Consulting Firm
If you want to create and manage leads effortlessly, consider CRM integration with social media, live chat, and mailing server. Other tools to focus on — document management systems, collaboration apps, and meeting calendars. Working seamlessly with your CRM, they allow sales reps to handle communication activities, process exchanged data, schedule meetings, and manage time.
Learn more about the Power of CRM and Document Management Systems Integration
On top of that, there are some other tricks to make the most of CRM automation and empower your team. A CRM solution integrated with a phone system, power dialer, or help desk software becomes an all-inclusive tool to streamline sales, marketing, and service operations.
AI-Based Contact Center Right in Your CRM
Full-featured Inbound & Outbound call center with AI-based agent scoring and call analytics.
3. Use Analytics and Reporting Tools
Sales analysis is definitely one of the most important processes to focus on when you want to achieve measurable and profitable results. Once you deploy a CRM platform and start using it, it collects a plethora of data that gives you access to meaningful insights. All you have to do is set up dashboards and generate reports based on your needs and preferences.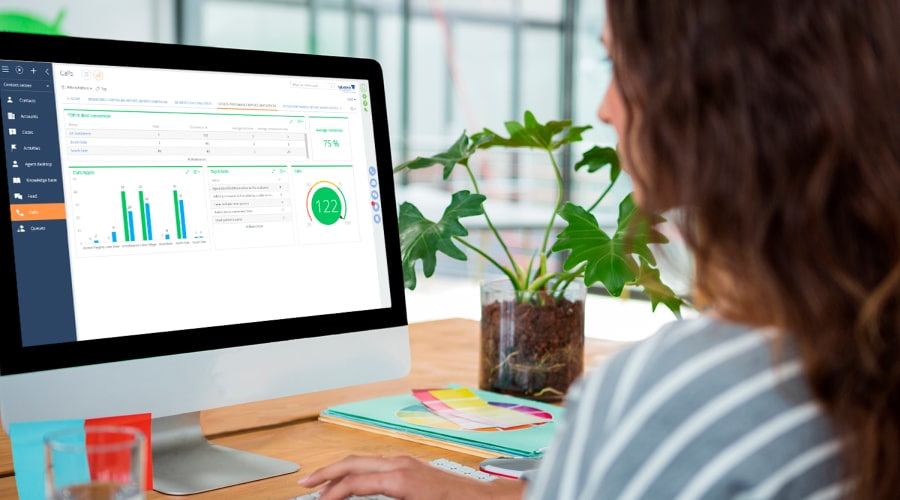 At any moment, your CRM offers you tools to review the performance of sales reps or call center agents, calculate business-critical metrics, analyze what drives more deals, and, ultimately, get a real-time picture of your sales process.
Furthermore, CRM empowered with AI and ML technologies gives you access to call analytics and conversation intelligence. They both aim to increase conversion rates and improve business efficiency by helping reps and agents close more deals and resolve more customer issues.
Learn more how AI Call Analytics Boosted Sales for Insurance Company
4. Develop an Effective Sales Plan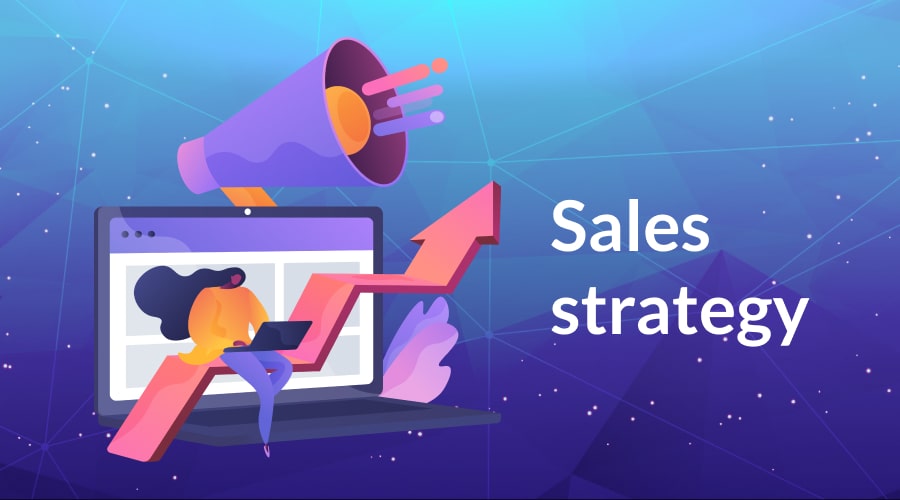 Most sales managers are familiar with analytics tools and turn to them regularly to make informed decisions. However, only a few remember that their CRM platform is also tremendously helpful when it comes to sales strategy.
Accurate sales forecasting allows business leaders to set goals, manage time, budget, and human resources, and take advantage of other revenue-impacting factors.
CRM software allows for retrieving accurate data to build accurate predictions. Using its powerful reporting features, you can generate sales forecasts, adjust pipeline estimates, define top leading sources and best practices.
Robust CRM platforms offer companies multiple tools to benefit from such methods as:
Opportunity Stage Forecasting
Length of Sales Cycle Forecasting
Historical Forecasting
Multivariable Analysis Forecasting
Pipeline Forecasting
CRM Components that Can Be Automated
Now that we've covered the key ways CRM software can optimize your sales cycle — let's briefly look at the certain CRM components and workflows that can win with automation.
The list we provide below depends on the capabilities of the CRM platform that you decide to implement. That's why make sure to compare several options and choose the one that better fits your needs and can fully address your requirements.
So to really drive your sales process, consider a CRM solution that has features for automation of the next parts:
Email campaigns
Notifications
Reports
Invoices
KPI tracking
Activity logs
Contacts segmentation
Data synchronization
Task assignment
Upselling/Cross-selling activities
Know What Your CRM Can Do
CRM is a powerful solution to facilitate sales workflow automation. It offers you numerous advantages when you unlock its maximum potential. CRM automation provides your team with all the tools to improve their performance and save resources to sell more and serve customers better.
Knowing what your CRM is capable of and using it in the most efficient way, you can create a successful and scalable sales process. Exceptional visibility, task automation, analytics, and forecasting tools — CRM software ensures vast opportunities for companies to advance their sales.
If you're looking for a CRM solution to elevate the operations of your sales, marketing, or service teams, we'll be happy to assist you with that. Velvetech's expertise in CRM development, implementation, customization, and integration services will provide you with a solution tailored exclusively to your needs.
Get the conversation started!