2018, a progressive year with great advancements. The Velvetech team had exciting moments as we made remarkable progress in partnerships, improved our services, demonstrated our experience on some challenging projects, and also got some rewarding recognitions.
Here are the major highlights of the year's accomplishments.
2018 Strategic Partnerships
A New Partnership with RingCentral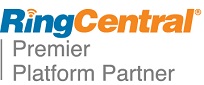 RingCentral, a leading provider of global enterprise cloud communications and collaboration solutions, this November made an announcement about their partnering with Velvetech to be an AI/ML and Real-Time Speech Recognition solutions provider.
As part of the RingCentral Connect Platform™ Partner Program (CP3), we have all the precise technology and resources to provide our clients with cutting-edge communications solutions. We are leveraging RingCentral's open API to build custom, real-time transcription solutions with machine learning capabilities.
We highly appreciate this partnership and henceforth it will help us to continue creating innovative solutions for exceptional customer experience and sales performance.
Microsoft Gold Partnership
With proven competency in over 80 areas, Velvetech maintains its Golden status in partnership with Microsoft in Application Development and as a Cloud Services Partner.
Our team provided the most effective and reliable information technologies to our clients through customized software development. We manifested deep core skills, dexterity, and capabilities that were very beneficial to the success of our clients and partners.
Velvetech and bpm'online

In 2016 Velvetech partnered with bpm'online, a BPM & CRM software system provider. We have subsequently made exceptional growth as we are collaborating in the provision of sophisticated solutions for clients through our advanced-level certified staffs.
Together we have provided a competitive edge for numerous clients by the implementation of process-driven CRM. This solution has enabled extraordinary client experience, streamlined business activities to have better efficacy and comprehensive performance.
January 31, our CEO will be giving talks on AI-Powered Customer Engagement: A Practical Approach to Sales Acceleration on bpm'online Global Tour. Make it a date with Veletech, other leading partners of this great event and participants.
---
New Grounds with AI and Machine Learning
Real-Time Speech Recognition and Call Analysis
At the ConnectCentral 2018 in San Francisco, we announced and featured our integrated AI-Based Real-Time Speech Recognition and Call Analytics platform for RingCentral. Our AI cloud platform feeds conversational data to sales and service business support systems. It ensures accurate decisions and facilitates superior sales and customer service.
The platform works with both active phone calls in real time and with recorded call media files, providing different capabilities based on either method. It enhances call center quality control by flagging characteristics for actions in calls, messages, and other communications.
This AI platform applied to a live in-call conversational guidance and call-scoring can make the world of difference in customer engagement and boost performance at a contact center.
At the ConnectCentral 2018, we also demonstrated the platform's capabilities in a Salesforce widget with call analytics. The same functionality will be available for bpm'online shortly. Stay tuned for the announcement.
The Real-Time AI Platform solution is readily available at RingCentral App Gallery. Velvetech is continually developing it, enhancing functionality by integrations and the addition of new features.
---
Awards and Honors
Clutch Top 1000 B2B Companies Around the World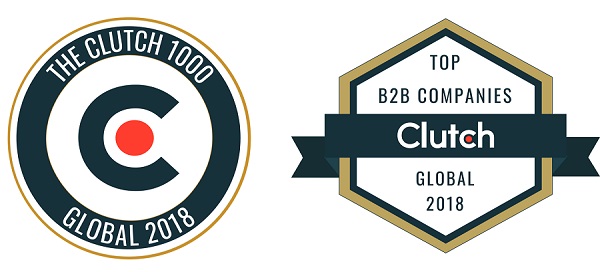 Velvetech made it into the list of 1000 B2B global companies in the IT industry. Proudly we ranked ahead other thousands of B2B companies worldwide to get this recognition and happily share the glory with our partners.
Velvetech was also crowned Chicago leader of .NET and Custom Software Development. This did not only distinguish us as the top software developers in Chicago but also charges us to further keep the high standards in the provision of reliable solutions and services.

Our Clutch company profile reveals uniqueness as one of the leading and most professional solutions provider worldwide with the most effective and advanced information technologies. Special thanks for client reviews on our profile, these achievements were made possible by this.
Insureon Received a Business Impact Award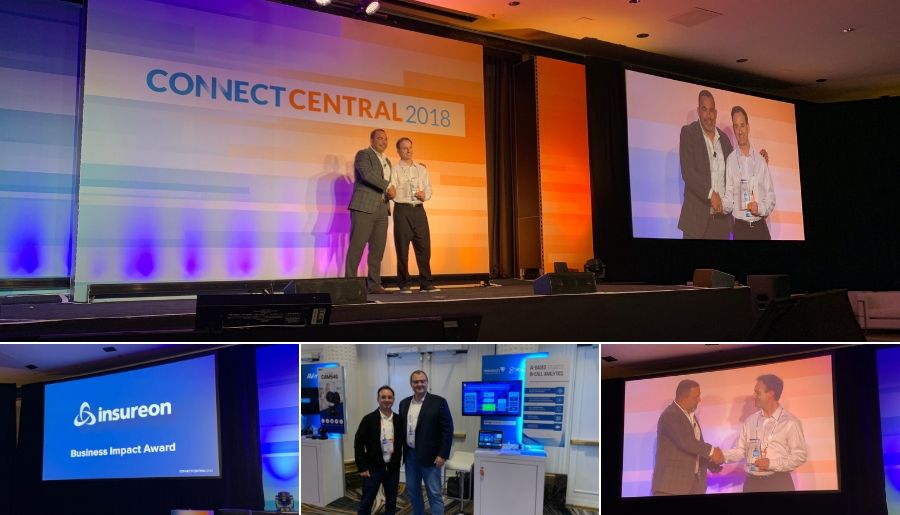 Our client Insureon, one of the fastest growing insurance companies in Chicago, blazed a new trail in customer engagement and sales acceleration of online insurance. They clinched the Business Impact Award of RingCentral at the ConnectCentral 2018 alongside six others distinguishing them as a business leader courtesy our partnership.
Insureon was honored for implementation of the AI-powered sales-intelligence solution created with the joint efforts of Velvetech and XSELL Technologies on RingCentral's open API platform.
With real-time transcription and analytics, the solution became a handy tool for sales agents helping them manage guided conversations with clients and cover all important issues. The result was optimized sales and business processes and led to a leap to 52% in the conversion rate of customers, a commendable business growth.
---
Standing out in 2018
In 2018 we continued to attain new technological advancements and expand our experience with grand strides in the following sectors with our specialists demonstrating impeccable innovation, productivity, and support.
FinTech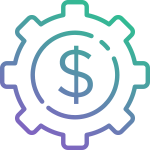 We hold the ace in financial sector, having worked on trading platforms with forecasting tools, brokerage solutions, high-frequency trading systems, sales & marketing automation based on intelligent CRM platforms, and recently cryptocurrency mining tools.
This fall we have released a template-based FPGA solution that allows for putting trading strategy logic directly into hardware FPGA card. The solution is aimed to accelerate the development of HFT solutions and was showcased at FIA Expo.
This year we have completely redesigned iOS app for Tradespoon, a cloud-based signal software platform for daily stock & options picking. With the new release, full functionality of Tradespoon's Stock Forecast Toolbox is now available for iPhone and iPad users.
"Their significant deliverables include brokerage interfaces, trading interfaces, and analytic interfaces. All of which function responsively on mobile to mirror the experience found on the web version.

We have successfully implemented and deployed to production several financial applications. It is a pleasure to work with Veltetech. I would highly recommend them as a reliable software development partner."

— Vlad Karpel, Founder
Tradespoon
Blockchain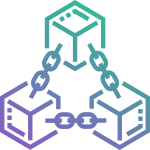 With prolific enterprise solutions from our Ethereum blockchain experts, we progressed with a new crypto mining project called Minter.
This amazing web browsing tool allows users to earn money online while browsing. It's secured with an integrated VPN that is censor-free and gives anonymous online experience.
The browser can block malware, trackers, and adverts hence increasing browser speed. Minter is decentralized and built with a cryptocurrency wallet for users. It was presented at the Web Summit in Portugal this November.
Tremendous progress is also on the way for a blockchain project in healthcare. It entails a perfect solution for medical data storage, access, and protection. More details will be available after the product release in 2019.
Healthcare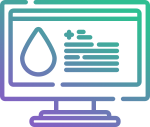 We pursed work on healthcare software solutions, by the provision of fitting integrated solutions for the best applicable medical practices.
In 2018 we added blockchain tech to data monitoring and management. It complemented our skills set and was a catalyst in patient payment and revenue cycle management systems for hospitals and general medical practices.
Post-Acute Care
We are working on perfecting Medadept's web-based post-acute care coordination system and a cross-platform mobile medical surveillance app. The solution empowers caregivers and coordinators with the best options to track outpatients in their homes and during the transition between post-acute care settings.
Medadept allows specific and comprehensive care planning such as setting care activity schedules, accessing reports, guaranteeing coordination, and providing accountable care for outpatients. The client gave this praise in his words:
"It was a positive experience, as Velvetech helped us accelerate our pace to market. Within a short timeframe, they delivered high-quality apps that received positive feedback from initial users. Velvetech's efficient project management, seamless collaboration, and technical expertise set them apart from other providers."

— Gerald Bedwell, Sr. VP of Technology
MedAdept, LLC
Medications Catalog
January was the kick off for another healthcare project, a medical platform for Whatmed. The platform is available on iOS, Android, and web-based devices and offers a variety of services to end-users.
First of all, it provides information about over-the-counter and prescribed herbal medications for early symptoms of minor illnesses. There is an option to schedule a paid consultation with a specialist via a virtual medical office. Finally, users can get home and office delivery of over-the-counter purchase of medications.
The client turned to Velvetech with a need for refurbishing the old project by creating and reconfiguring the functionalities. This made room for a more functional application, continual development, and support. On top of that, this fall we have created a website to promote Whatmed apps.
"We're still working, but so far, we've seen an astronomical increase in user registration and customer engagement. The platform is more robust than its previous iteration, allowing us to confidently deploy new services and grow our business."

— Dennis Nwachukwu, President
Whatmed, S.C
Insurance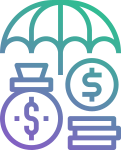 There was continuity in applying our deep-seated experience in insurance, besides software systems integration, business communications technology consulting, provision of intelligent AI/ML-enabled call centers, web and mobile apps.
We are now actively engaged in several projects, including healthcare insurance verification and online insurance brokerage platforms. The projects are ongoing and we will shed light on the details in 2019.
As for 2018, the most striking achievement this year we proudly consider to be the Insureon's Business Impact Award for AI Call Analytics solution.
"We had an idea to build a machine learning system that would help our agents in real-time, while they were on sales calls – leverage all of our company's collective knowledge in a given situation. Since we deployed this solution, we've seen average call-handle time for our agents drop by as much as 45% and experienced a 52% lift in customer conversation."

— Doug Altschul, VP of Customer Experience
Insureon
Call Center Solutions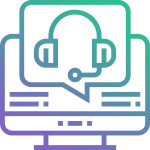 "With Velvetech, we created telephony integration directly with Salesforce so that our customers relying on this CRM could access our telecom services right in Salesforce CRM."

— Mark Diaz, CEO
Vinix
In addition to call center automation and integration projects, during the year, we have been actively working on Call Queue Management and Real-Time Speech Recognition and Call Analytics.
Agriculture and Food Production
Our innovative services for the food industry includes practical solutions for Food Processing, Food Distribution, and Cold Chain Management.
Within our long-term partnership with Cargo Data Corporation, an industry-leading cold chain monitoring solutions provider out of California, we continued expanding their monitoring devices product line with new GSM, LTE, and BLE devices, enhancing iPhone and Android NFC apps, and adding new functionality and improving user experience on their web portal.
Among the new projects this year it's worth to note our custom production software and IT services for Leider Greenhouses, a wholesale flower company out of Illinois. Velvetech has completely rebuilt and modified a production system. The solution helps managing orders and the growing process of plants at all stages.
"It (production software) helps us with all stages of growing plants, everything from placing an initial order for product to each stage of growing the plant. It tracks the process from moving a cutting into a different sized pot to what greenhouse it's in, and the process varies based on the product that we're growing.

They've made a significant improvement in our peace of mind in terms of IT support. There's not been one technology-related problem or issue that Velvetech LLC hasn't been able to solve."

— Kit Pierri, Communications & Marketing Director
Leider Greenhouses
Mobile Development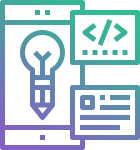 With respect to our Mobile App Development line of business, we actively engaged in developing various types of solutions including enterprise, social networking, content distribution, and on-demand apps for all major mobile platforms.
Incredible CIND iOS Product Release
Talking about mobile products, one of the most exciting releases this year was the launch of a dating application called CIND. It is a special app with unique features like gift-giving, and other inevitable features such as chat, geolocation-based searches, photo and video uploads. It's indeed a classy social tool.
The app developed for iOS quickly grasped a 4.9 rating in the App Store due to its smooth UI/UX which makes it very sleek. CIND is compatible with iPhone, iPad, and iPod touch. The client had this to say:
"My business partner and I searched for American app developers, but later narrowed the search to local vendors. We interviewed several companies including one software developer that recommended Velvetech to us. Velvetech was the best vendor I've worked with. A knowledgeable team, they delivered in a timely manner and made the experience enjoyable. Compared to industry standards, Velvetech was above average for nearly every metric."

— John Stringfellow, CEO & Founder
MJS Apps
Internet of Things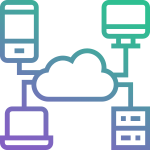 Velvetech's mastery of designing sensor devices, developing data monitoring and tracking systems for business and consumer markets is on the rise. Our research and development teams throughout the year worked tirelessly to create more superior solutions.
Automated Running Studio
Our project for Runner's High Studio was a multi-functional solution to manage Chicago's first automated running studio with smart treadmills. Our experience in developing all-encompassing IoT projects was an advantage.
In terms of this project we came up with a website, mobile apps and synchronized them to treadmills. We developed an iPhone app that manages treadmills by creating a personalized running experience. The app uses info from the client's profiles where they specify their personal data like age, gender, height and weight for a unique experience.
Next is the website for studio management, it shows notices about running classes scheduled for the current week and bookings. There is also an iPad app that simplifies client check-in for a class at the reception area with the use of a personal confirmation code.
The icing on the cake to the project was adding bpm'online CRM for data management on the backend and linking it to payment service. It has an easy customization that suits every business need of the client such as dashboards for workouts, classes, revenue, etc.
"Velvetech has proved invaluable in helping us create a product that did not exist and figuring out all the minor details that would go along with the software. They are innovative, smart, and agile. As a startup founder, I can report that their comprehensive service will absolutely get you from business plan to a functioning company."

— Jeffrey Levy, Founder
Runner's High Studio
See You in 2019
We made our presence in some major IT events and conferences across the country this year. Our participation in these events spearheaded by our CEO and some prominent staffs were successful.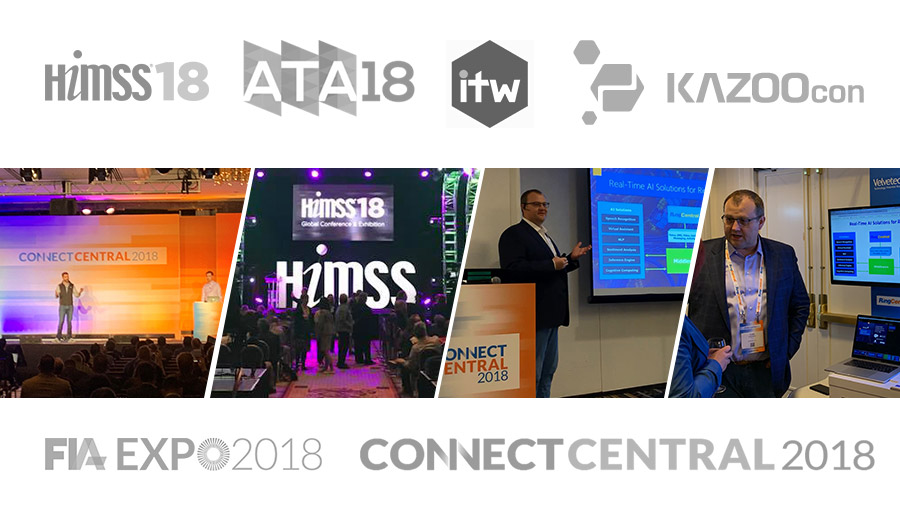 We rubbed mind with industry leaders shared our experience and expertise. It was the inspiring business avenue to discover new partnerships, connections, and tech trends.
With pride, 2018 was graceful and successful for us, our clients, and partners. We are confident that our collaboration efforts will pave way for greater achievements through more success and win-win relationships in the 2019.
Complements of the season to you all and have a happy new year!
Get the conversation started!
Discover how Velvetech can help your project take off today.