Financial firms want intelligence tools to help them manage the massive flood of data they collect on prospects and clients. However, not all intelligence tools are alike.
At Velvetech, we work with the best intelligence tools like Creatio to help you use artificial intelligence (AI) to improve the quality of your financial institution.
What is AI?
To understand intelligence tools, we first need to address what AI is and how it helps your organization.
Artificial intelligence merges machine learning, natural language processing, deep learning, and predictive analysis. AI uses computer algorithms to mimic human actions.
Basic AI has been around for a few years. For example, Amazon product recommendations use machine learning to improve upsells and cross-sells.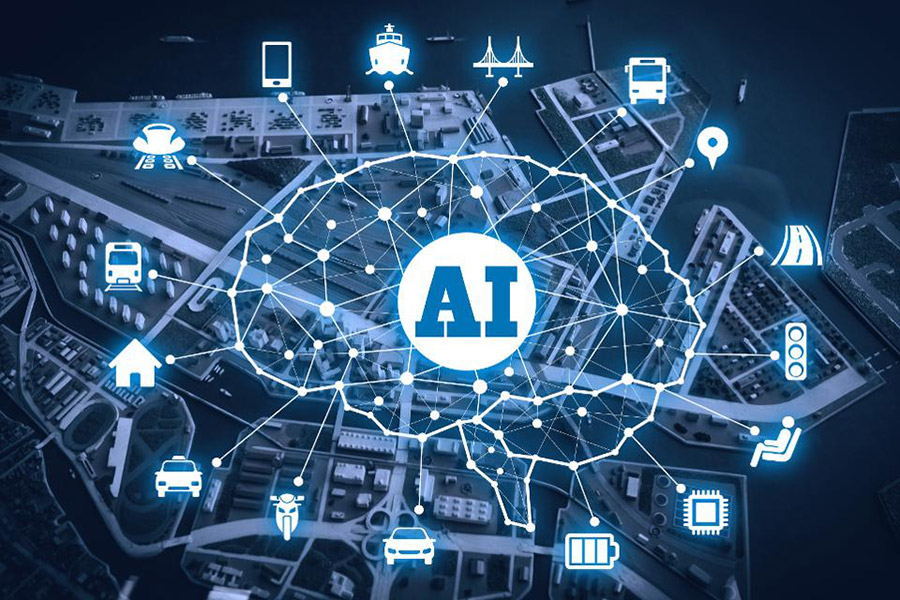 However, because of advances in technology, product recommendations are just the beginning. Our ability to capture data is leading to an explosion of growth in the AI field.
With over 20 billion devices around the world, we now generate over 2.5 quintillion bytes of data every day.
To put this into perspective, 90% of the world's data was created in the last two years. AI helps us make sense of the data.
Why does this matter for financial institutions?
Banks use data from the first contact to ongoing services for current customers. An intelligent CRM solution empowered with AI allows your financial institution to tailor a personalized experience for each customer.
It is no surprise then that 61% of bank executives believe a customer-centric model is crucial to the future of their institution. Over 75% of banks invested in these models already.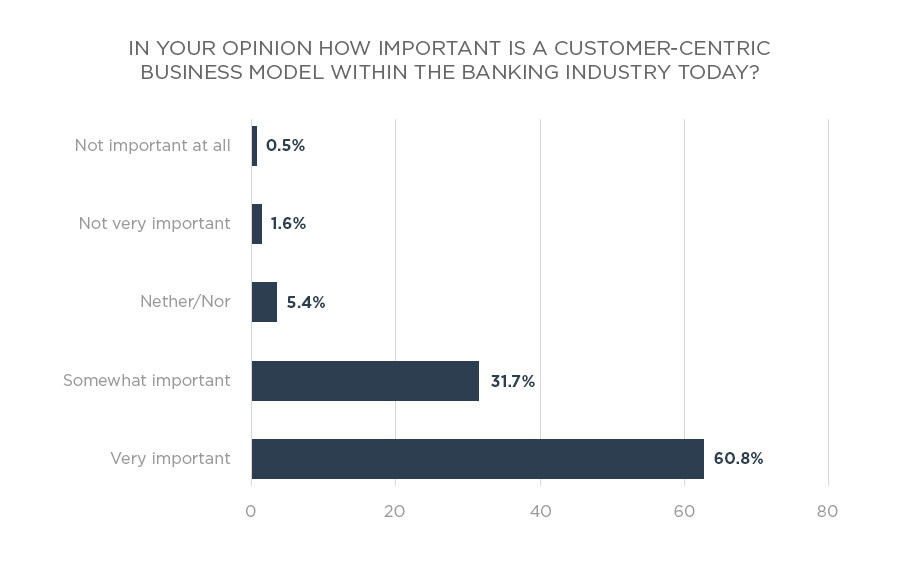 Source: PwC's banking 2020 survey
Also, AI helps your employees stay compliant while selling more products to your customers.
What is Creatio?
Creatio is an intelligent, process-driven CRM. The CRM works with banks and other financial institutions to integrate marketing, sales, and servicing on one platform.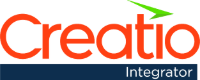 Having an end-to-end solution used to be difficult because of technical limitations. Platforms, like Creatio, combine big data and advanced technology to improve your contacts management process.
At Velvetech, our job is to customize tools like Creatio to work for your specific needs. Off-the-shelf products work when you add the right custom applications.
ON-DEMAND WEBINAR
Gaining Control of Customer Engagements
What if every customer could deal with your single most effective sales or service person?
What intelligence tools does Creatio offer?
Here are ten AI features Creatio provides to banks. While we use Creatio for a number of our financial vendors, keep in mind that we can customize many of these options based on your specific needs as well. Contact us if you need help implementing any of these AI features into your intelligence tools.
#1. Predictive lead scoring
AI and Business Intelligence (BI) algorithms identify high-value candidates. You assign weights to prospects based on specific actions they take. The data tells which opportunities to target.
#2. Intelligent lead routing
How do you know which sales rep should talk to which prospect? Intelligent lead routing considers the current pipeline, expertise, and other factors to connect the right opportunity to the right sales agent.
#3. Intelligent nurturing campaigns
Use your clients' interests, likes, and habits. Intelligent nurturing tools study browsing behaviors, profiles, buying history, and other details. The information helps your firm create relevant, automated communication in a nurturing campaign.
#4. Predictive sales analytics
Sales representatives are not mind readers. They do not always know what steps or recommendations generate the most revenue. That is where predictive sales analytics works. It provides sales professional with the most likely ideas to work.
#5. Intelligent sales alerts
Notify sales reps when to contact a prospect based on their history and communications. These same alerts use the bank's product catalog, so you can discuss cross-selling and up-selling.
#6. Sales forecasting
Sales managers can also use the help. Sales forecasting predicts quarterly or annual sales based on historical and pipeline data, so managers can act on this data.
#7. Sales operation optimization
The leading challenge for any financial organization is staffing. How many staff members do you need and what is the highest need? Creatio improves your bottom line by telling you where and when to hire specific staff members.
#8. Intelligent data enrichment
Sales reps often need more information to make a better pitch. The intelligent data enrichment tool fills in details from different channels to create a more effective pitch.
#9. Enhanced communication with customers
Intelligence tools help you improve your communication with customers. They do this by connecting contact data and users' behavioral history to customer preferences.
#10. Automated loan process
The most significant risk to any bank ais the default. To mitigate your risk, borrowers go through an automated application process. The system uses the application to find qualified borrowers based on your lending standards.
Final Thoughts
Running a financial firm is challenging. Marketing, sales, and servicing all have their own set of compliance rules. Contact us today if you want to use intelligence tools to increase your revenue while staying on the right side of the law.
Get the conversation started!
Discover how Velvetech can help your project take off today.